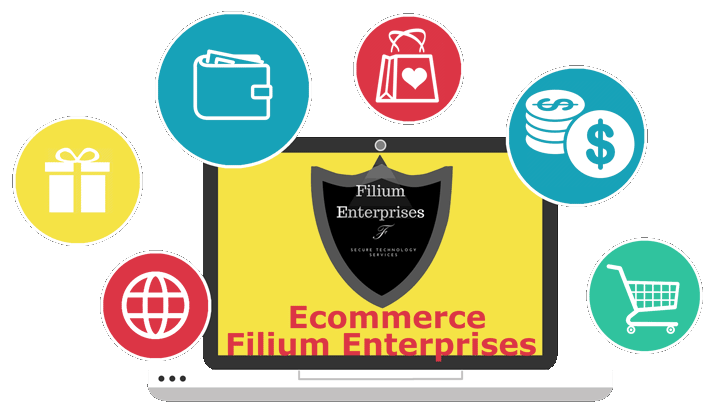 ADVANCED E-COMMERCE
E-commerce, also known as electronic commerce or internet commerce, refers to the buying and selling of goods or services on internet, and the transfer of money and data to execute these transactions. With the advent of the 21st century and the emergence of Internet and its services to society, E-Commerce has taken the internet with a big swoosh and dominated the market.
Filium Enterprise's Advance E-Commerce services are one such example helping customers connect with their desired services and products in a very efficient and convenient user interface that ensures happy customers. At Filium Enterprise, we seek nothing but our customer's satisfaction and our Advanced E-Commerce Services ensure just that thanks to our advanced algorithms and market strategies.
Orders are managed 24-7 with impeccable accuracy and efficiently to make sure there is no error and the orders are not meddled with. Products are shipped quickly within a few business days. Product value is prioritized during delivery.

Filium Enterprise's Big Data Analytics and Reports are very efficient when it comes to pin pointing out market patterns. Our algorithms figure out hidden correlations, market trends, etc. from the big data provided to it via our database, hence reporting back all these for better customer service. Big Data Analytics and Reports help us get a better insight into the interests of our customers for better understanding of the market at play and plan our future products for better customer satisfaction.

Customers are well informed of the progress they need to be informed about via our e-mail notifications.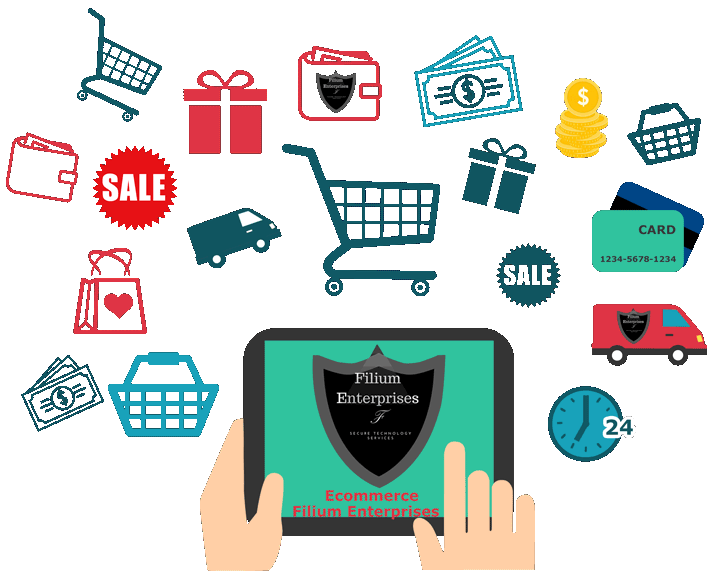 Our customers are emailed about the product verification and shipping time and all that sort of information. It also allows customers to subscribe to newsletters and other notification sites for better awareness of the latest products. This ensures a healthier connection between the client and the service provider for informative interactions and FAQs to be answered as well.

Various payment gateways ensure users to pay however they want using whichever means they want or using whichever bank they want. Customers find it more convenient to pay through their desired banks or their desired means (cash on delivery, cheque, Paytm, etc.) and this should not be overlooked as customer satisfaction is prioritized at Filium Enterprise. Widening the options for payment directly ensures more happy customers. Thus, more payment gateways will redirect customers to more familiar E-Wallets so they are surer about the security and guarantee of the transaction process.
Here at Filium Enterprise, we care about all our clients, irrespective of their country. To facilitate this, we have introduced Multi-currency Support encompassing different currencies of different nations across the globe. This helps respect and celebrate diversity amongst ourselves. You should not be having difficulties in buying our products just because you belong to a different country and Multi-currency support ensures just that, by eradicating this problem of having multinational clients, ensuring all our customers get their desired products in their respective countries and bring all our clients and customers around the world closer and certify their gratification.

Various external applications here at Filium Enterprise are Proprietary, Custom or Open source. The proprietary softwares are strictly restricted by Copyright acts and can be legally distributed only under a license by the owner. Our Open Source softwares are editable under no license. They can also be distributed under no restrictions and thus can be used freely. Custom softwares are a mix between proprietary and open source softwares. All these features must be taken into consideration when acquiring one of the softwares here at Filium Enterprise. These softwares are outsourced services provided by our company for better customer satisfaction.

Filium Enterprise's Advanced E-Commerce Services provide a very effective Shopping Cart system which allows customers and clients to save their desired products on an external level called the shopping cart, similar to the ones we use when we are at the groceries, which the customer can use as a wish list, edit it whenever required, delete items from it, and finally, proceed to purchase. The Shopping Cart Status helps users with their shopping, enhancing the shopping experience, making it more efficient and connected to the real world, so that the client finds it simpler and more convenient, just the way he/she would have expected in an actual market.

Our Advanced E-Commerce Services help increase sales drastically. The algorithms at play help catch patterns and market trends to help progress our company towards more sales and satisfied customers.

The E-commerce services can be accessed from anywhere in the world, and can be translated to the desired languages of the world. Products are delivered by our Company's efficient logistics and these services are present 24-7. Discounts on products are a must, this is how we thank our customers for relying on Filium Enterprise for providing them with the services they required. Multiple products can be transacted seamlessly thanks to our advanced e-commerce services.

Here at Filium Enterprise, our Advanced E-Commerce Services ensures you get your desired products or services in a very practical amount of time without any inconvenience caused.

Filium Enterprises is an Outsourced Software Development company with specific web development and advanced online application for e-commerce Application Development. We provide expert outsourced development support for small to large web project development scope of support. Our Software Development and design center consists of web developer teams with expertise in varlious web technologies including Java, .NET, PHP, HTML5, CSS, AJAX, etc to make your web site development results outstanding amoung your competition. We also have developed sites in Magento and similar ecommerce application platforms for high end and large ecommerce busineses.


Outsourced e-Commerce and application service includes

1. Register website Domain name and smart portfolio creation, its a strategic approach to a total web presence instead of creating a stand alone website.
2. Outsourced turnkey or subcontracted e-Commerce development
3. Outsourced Frontend Design and feature maintenance/ enhancement
4. Remote support with daily/Weekly or monthly maintenance support
5. Product data and graphics perperation and upload.
Outsouced e-Commerce website development :-
Automating customer transaction online over a secured application e.g. secure ssl work website with 2 step authentication can greatly increase the volume of business and their overall profitability. Filiums' state of the art e-commerce platform delivery for single shops, businesses, large enterprises, online POS, etc., across all industries. We follow the SDLC & Agile methodologies to deliver high quality and sustained support to enable our clients success. We are technology agnostic and work across numerous technology stacks to achieve Customer objectives.