We are a start up with its development center in Dehradun, Uttrakhand. The founder is an international award winner who has spent close to 20 years in the IT industry of which he spent a good part working for companies globally in Asia, Europe and the US.

We are not just a software company, we are a high technology company at the cutting edge of application development that is positioned to shake up the global markets in various industries and swiftly gain market share globally. We have numerous internal R&D projects ongoing, along with services offered to the market.

As a software development company we strongly believe in preparing our future work force while they are fresh and early. Our company is
an organization which takes pride in its original processes and workflows that are at par at the best practices in the global industry and some better than the rest.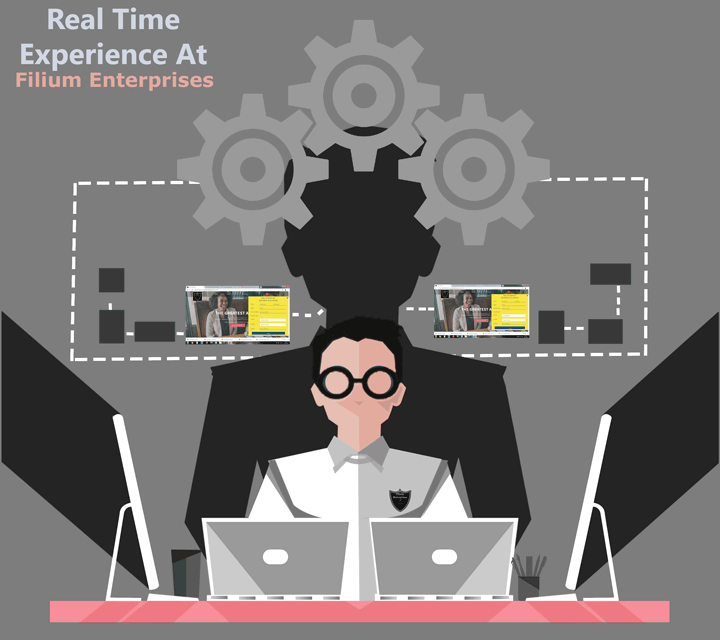 We offer a 3 month - 6 month internship option to students either by direct application to the company or through their university if there is a university partner program in place. Please contact your university or contact us to find out if there is one.

During the internship you can expect to work side by side other bright minds which allows new interns to learn from peers and cultivate a team working skills. Interns also are exposed to Filium Enterprise's Programming practices, Collaborative practices, Reporting Practices and continuation practice philosophy which touch various elements of work culture. Interns who perform well during the internship, may be offered a full time job upon completion of the internship if a matching position is opened at the company. Interns may also earn a bonus towards the end of their internship should their contributions be seen by the company as a value addition. Along with this we do achievement programs for interns based on their output and ability to learn new skills and apply their existing knowledge during the internship. At the completion of the internship the company issues a COE (Certificate of Experience) describing the number of hours, length
and skills the intern utilized and acquired during the internship which can be used as a recommendation letter for future employment.

We invite universities from across the world to initiate internship applications in the following fields:
Software development (all technologies)
Project management
Business analysis
Non IT Internships (Accounting, Finance, Law)
Sales and Marketing
Business Development
International Business
Policy
Research

For Internship Contact:- careers@filiumenter.com